13 Best Herbs to Grow in Containers

One of the best ways to get great tasting herbs is to grow them in containers and enjoy them throughout your house or garden. Many herbs will thrive in these containers. Well-drained potting mix and containers are the key to successful growing.
You can really make your potting mix or container garden as artistic or simple as you want. You can use a variety of containers for your herb garden, or you can use one container for every single type of herb you plan to grow.
Before you start planting any herbs in a container, you need to decide what kind of herbs you are going to grow and where you will plant them. Do you want to grow basil, chives, oregano, mint, or Rosemary?
If you are like me, and you are a person who likes to cook, then it might be best to grow a large collection of herbs, such as basil, garlic, mint, rosemary, and tarragon, all in separate containers in your kitchen. Each container will be able to be used as needed.
Once you have decided what kind of herbs you want to grow, and where you will grow them, then you can begin planning how to grow your herbs. In this case, you will need a good potting mix to grow your herbs in.
Also, you will need to know the proper temperatures and lighting you need to grow your herbs, and what kind of soil, if any, you should use to grow your herbs. When you are ready to get started with your first herb garden, then you can purchase some starter kits to give you everything you need to get started.
Mint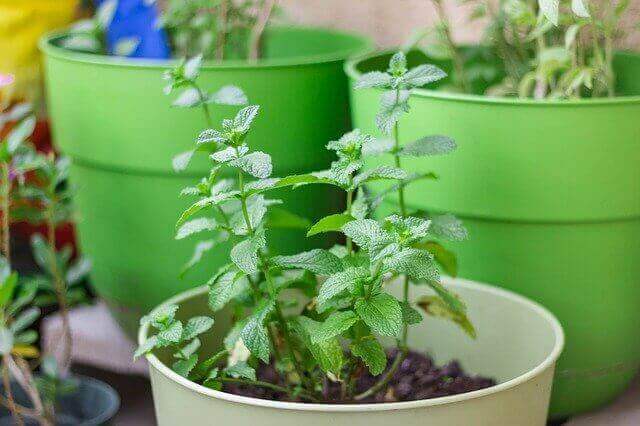 You don't need any special growing tips to learn how to grow mint in containers. This is a relatively simple plant, and you can grow a bunch in one small pot, for a modest investment of $20 or less. 
You can even start an indoor garden in your kitchen! Mint is actually quite easy to grow and can be started as soon as you have space.
When growing mint in a container, you will want to give them plenty of sun. Also, the type of pot that you choose should have drainage holes. You do not want your plant to drown if there is no drainage in the pot.
Thyme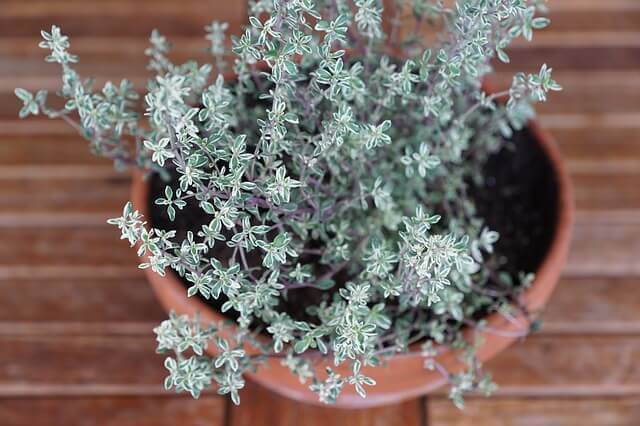 Growing thyme in containers is an excellent way to add color, flavor, and fragrance to your garden. This herb has a sweet, pungent, grassy flavor and makes an excellent addition to any recipe.
Thyme comes in two types: fresh and dry. The fresh type can be harvested and added to recipes or eaten right from the plant. The dried type is great for making tea, compresses, and other herbal remedies. Using fresh thyme in your cooking will improve the flavor of many dishes.
To make them easier to care for, try growing them from cuttings or seeds. Cuttings and seeds don't take very long to sprout, so you can have a fresh crop of thyme in your garden within just a few weeks.
Parsley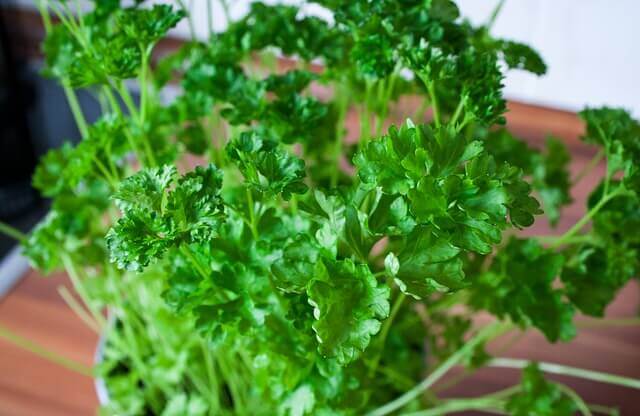 Growing parsley in containers can be a wonderful way to grow your favorite herb,  as well as being ready for use when you want to add a fresh zing to your kitchen. Parsley will go with just about anything, and they make great additions to many recipes as well as everyday foods.
Parsley is also an excellent addition to salads as well as sandwiches and is great on potatoes, or simply mix it in with your favorite food.
Parsley grows fairly fast, so it is easy to keep fresh herbs at home as well. As long as you have the time and patience to do this, you can have the freshest of herbs right at your fingertips.
Coriander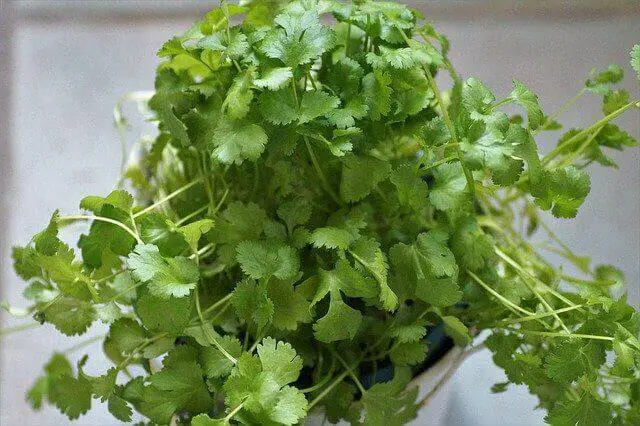 Growing coriander is one of the easiest ways to add a little extra punch to your regular meals. In fact, this herb can even be used as an ingredient for cooking. However, if you want to grow these herbs indoors then the best method is to use a container.
There are many ways that you can get started with your own herb garden. The first step is to purchase the seeds and plant them into containers. Make sure that it receives the proper sunlight and moisture so that they can grow properly and bloom well.
As the herbs begin to grow, it is important to water them so that they do not dry out quickly. When you do start watering the plants, you should water them every day at least. Do not over-water the plants or you may end up with the herbs wilting or dying.
Sage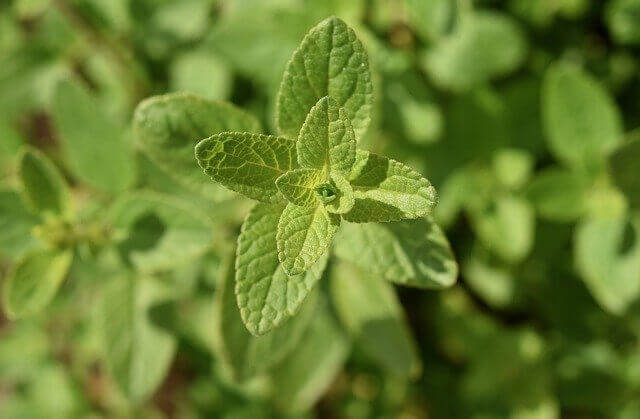 Growing sage is a great way to have beautiful flowers all year round, even in the dead of winter. Sage needs an 8 to 10-hour period of full sunlight each day. If your window doesn't offer that much day, try using fluorescent lighting when growing sage inside during winter.
A high quality double fluorescent tube placed under a ceiling, in an interior container, with no exposed cabinets below can provide the right spot for growing sage in containers in the fall. The tubes are easy to install under a ceiling and will light up your container and provide you with the light and heat you need to make your herb garden thrive.
Another good place to grow your garden is on the windowsill in the kitchen. Also, make sure you get plenty of water to help your plants grow. This is very important for a wide variety of plants, but especially so for sage since it loves water.
Rosemary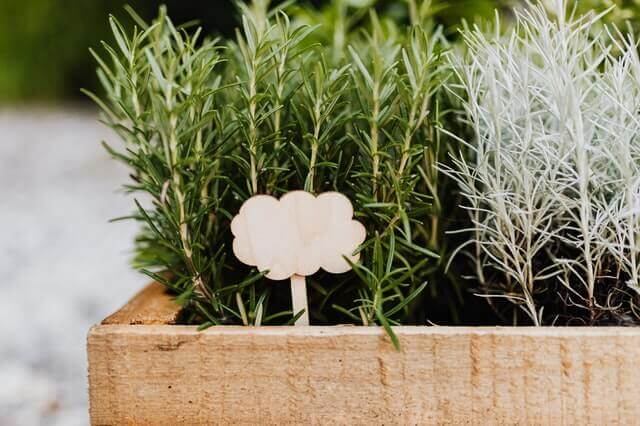 When you plant Rosemary inside containers, you have to bear in mind that it's a very prolific grower, and it will take off on its own at some point but if you wish it to get very big and take on the natural appearance of a large bush you would want to start out with a smaller container first.
To grow Rosemary within containers, you require a soil-based compost mixture or a special soil with a lot of humus so that the roots can get enough oxygen and nutrients to grow.
The best time of year to plant Rosemary indoors would be during the summer when the weather is warm and your Rosemary would receive the proper amount of sunlight and ventilation. You should water your Rosemary only when the soil becomes dry.
Oregano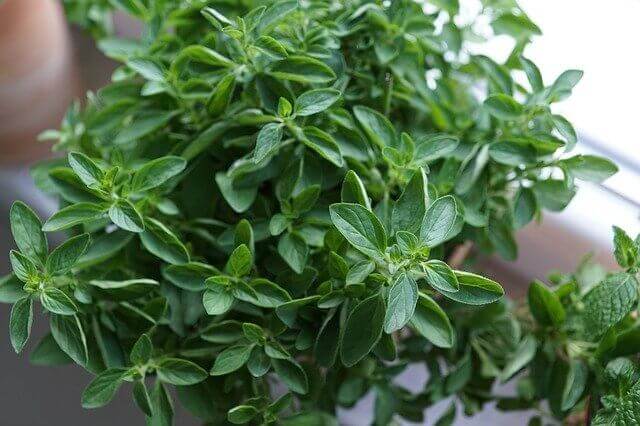 While the Oregano herb is a fairly resilient, adaptable plant, it needs relatively low-light conditions, well-drained soils, and takes very little water, qualities which make it a great aromatic herb for a backyard garden. When growing Oregano, you have a number of options when it comes to preparing it for indoor or outdoor use.
You can simply start with a small stem, which is easier to manage and grow. The choice of how to grow your Oregano will be dependent upon whether it's going to be used indoors or outdoors. In either case, you'll need to find the best location for the plant.
If you're thinking about planting in pots, then it is best to buy a container that has drainage holes on the bottom, so that excess water can drain away. One of the best ways to keep a healthy herb is to prune it regularly. 
Basil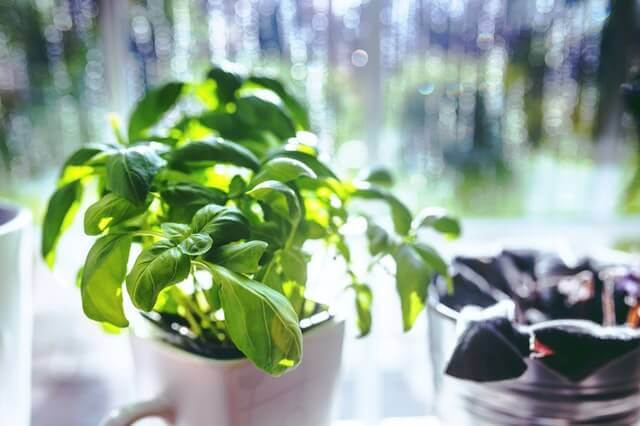 Many people want to know how to grow basil so that they can harvest fresh basil leaves and use them in their cooking. Growing basil in containers is quite easy and inexpensive, but it requires a little extra effort to get a nice plant growing. There are many ways to grow basil at home and most of them require the same basic care.
You can grow basil from seeds, or you can propagate the plants by simply growing your own seeds and then transfer them to a container when they have grown a foot high. Basil loves to grow in rich, moist soil, just like wet potting soil or topsoil. You should water your herbs once a week, but you should never water more than half an inch at a time. 
If you want to grow basil in pots or in containers, use a medium such as sand, bark, perlite, or peat moss. They do a great job at draining water and providing a nice base for your plant.
One good way to get a quick start to your herb garden is to plant them in shallow potted pots, especially if you don't have much room in your yard. If you do not have the space to grow basil from seeds, then you might want to try growing your own herbs from cuttings.
Lovage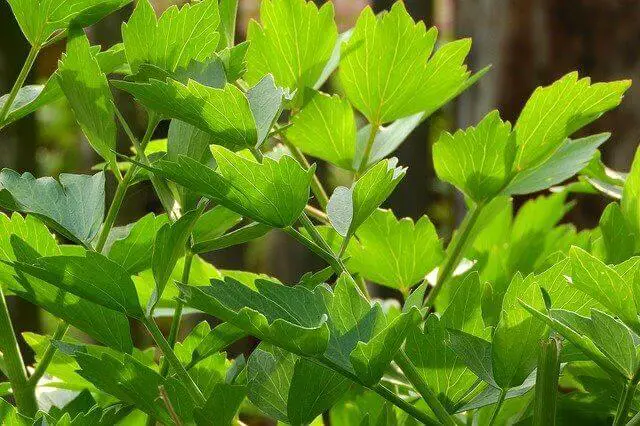 Lovage is a herb that is most commonly used in container growing. Lovage grows very fast, so to be able to have it inside your house, you will need a relatively large container. Lovage, however, is too big to keep indoors for long periods of time, so it does require occasional pruning.
While you do not need to prune plants, especially if you are harvesting the leaves often, it will help to trim some plants a little to keep the shape and size consistent. 
That is why it is important to start with a small container to allow for proper root growth. It is best to start small so you do not have the added stress of trying to grow a plant in the larger pots.
You will want to place the plant in a location where it will receive direct sunlight throughout the day so that it can properly grow.
Cilantro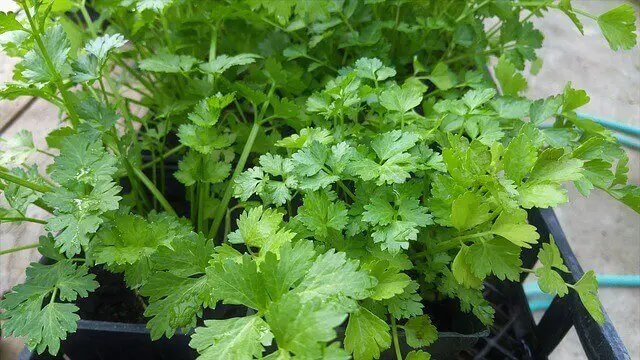 If you plan on growing a large quantity of cilantro, consider a large plastic container that has drainage holes, and lots of light.
Next, choose a pH level that is beneficial for your plant, and one that will encourage a healthy plant. The right amount of water is key. Instead, use a container with shallow drainage is perfect.
Cilantro love being kept under a sunny window, but if you cannot get direct sunlight, you might have to place them in a greenhouse for a while until they get used to that setting. When you are growing in containers, you can move your plants from one room to another if needed.
Lemon Balm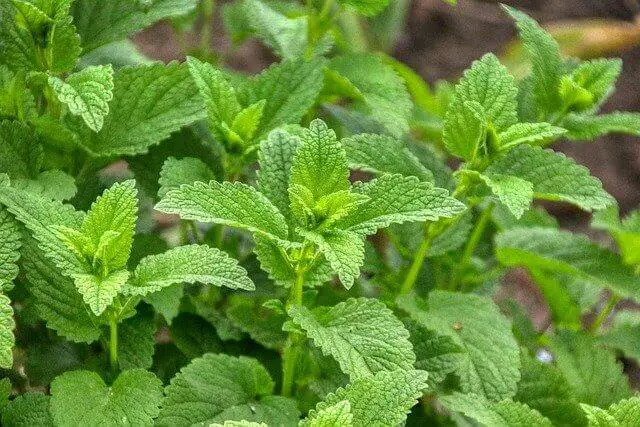 Growing lemon balm in containers is not as difficult or time-consuming as you might think. Plastic containers are the easiest to take care of, but they will require more attention. You also need to decide where you want to place your container.
You should place it somewhere that gets a lot of sunlight. As far as how much sunlight is needed is up to you. You may want to place your container in a sunny window so that your plant will receive enough light.
Lemon Verbena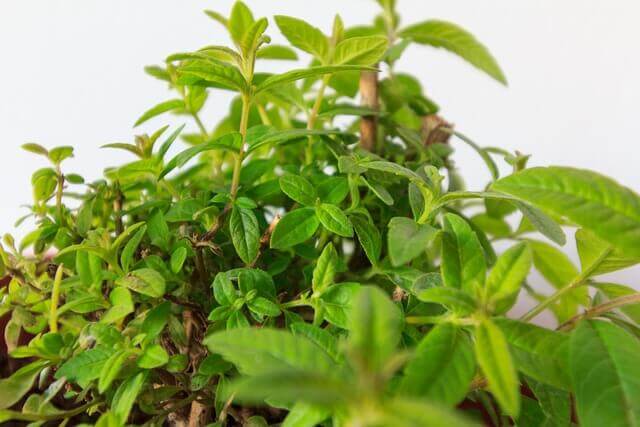 Growing zones for Lemon Verbena are usually zone 8 or 9. If you live in an area with frost-free regions, you might try growing lemon verbena at home, keeping it inside during the colder periods of the year. If you live in an area with low temperatures throughout the year, try, keeping it in its containers during the winter.
Planting a lemon verbena requires patience and some work, but you will be rewarded with a beautiful, fragrant plant that will bloom year after year. If you keep up the maintenance, you may even find it a favorite in your home.
Marjoram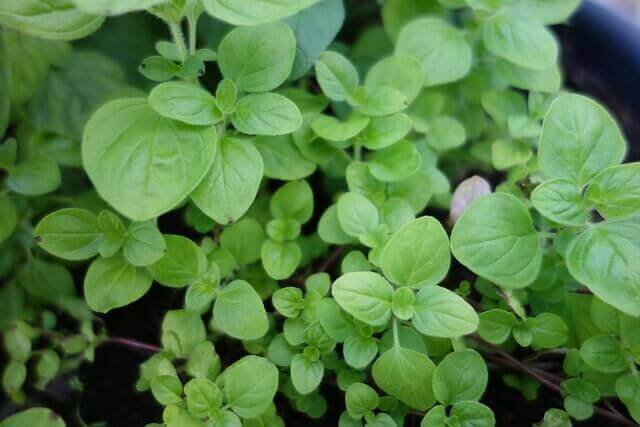 Marjoram is something that you should grow in containers. It takes a lot of water to grow it, especially if you are growing it outdoors. If you are growing marjoram in containers, you will notice that it has a very strong scent when it's first starting to sprout out.
Once the plant starts to grow, it fades out and you won't be able to smell it at all. The smell will disappear after the plant has gotten into the ground and has established itself.
You can try growing Marjoram in containers by digging holes in the ground about four inches deep and putting the seeds in the soil.