How to Grow Herbs Inside in Winter (Easy Growers Guide)

Learning how to grow herbs inside in winter can save you money and will also help you to get the best taste and freshness in your recipes. If you're interested in learning how to grow herbs in your home, the following resources will show you all the necessary tools needed. All you really need is some basic growing medium (soil), some fresh herbs, and voila!
Pots or Containers
The first tool you need to get started with is a few pots or containers for your herbs to be growing in. This will also be the part of the system that your herbs will be growing in when it comes time to harvest. Some herbs like annuals will take a few weeks before they begin to produce their fruit, while others will keep producing until you're ready to pick them. If your herbs are going to keep producing for the entire season, you may need a whole container filled with soil. I use these Full Depth Round Cylinder Pots. These pots look great indoor, or even on a deck or patio. They do a great job of keeping plants healthy and promoting root growth.
Purchase Seeds
The next thing you'll need is some seeds from the herbs you want to grow indoors. You can buy these seeds online on Amazon.
Make sure to check out the information about each variety you are interested in because different herbs have different needs for their seeds. Some require warmer weather than others, some will produce better berries than others and some require less sun than others.
Proper Soil 
Once you've got your seeds, you'll need to get your growing medium. Your most popular medium is potting soil, but there are many others such as peat moss, sphagnum peat moss, dolomitic limestone, and perlite among other things. There are pros and cons to each type of growing medium, so be sure to explore your options. This season has been using this soil by Professional Grower Mix, and it's worked out wonderful for me. You can pick up this soil for cheap on Amazon.
Watering Requirements
Once you've decided on a growing medium, you should move on to watering your herbs. Watering is very important for herbs to grow, and a waterlogged container will kill most herbs. A waterlogged pot won't hold fresh herbs, so you'll want to make sure you don't let it dry out completely.
Don't over-water either. Too much water can drown your herbs, which will actually cause the roots to rot. Keep your water around two inches deep. Don't water your herbs when they're dormant.
Herbs will grow faster if you water frequently, but it will take more water to keep them healthy. It's important to give them enough water to cover the roots of each plant. Be careful not to water too much, though, as you don't want to water them to become dehydrated. Use a spray bottle when you're watering the plants as well.
Harvesting
When harvesting, don't just pick the herbs right off the plant. Pick the leaves or stems so that you know the exact date you picked the herbs from the plant. This way, you can identify and store the herbs properly. If you want, use a label maker to write down the date and place it where you keep your herbs so you know where they are.
Gardening is not recommended for growing herbs indoors because it requires more skill and care. However, it is possible to grow herbs in a container, and once you've learned how, it is quite rewarding. 
Indoor Herb Garden
You can also use an Indoor Herb Garden System as an alternative. Using an indoor herb garden system to grow herbs is similar to using a big house for gardening. This allows you to keep the herbs closer to the ground and keep them at a constant temperature, thus allowing them to grow more quickly.
This system is ideal for herbs because it makes it easy to maintain the herbs, as well as being safe for the environment. When you are using a traditional greenhouse, you have to keep it covered with thick plastic for several months in order to keep out the elements. This isn't necessary when using an indoor herb garden system. If you're a person who doesn't have much time to tend to plants, or maybe you lack the space, or the sunlight requirements, than I would highly recommend the Aerogarden Bounty Basic Indoor Garden. You can find this product for an excellent price on Amazon. Read our review.
What Herbs Grow indoors in Winter
Basil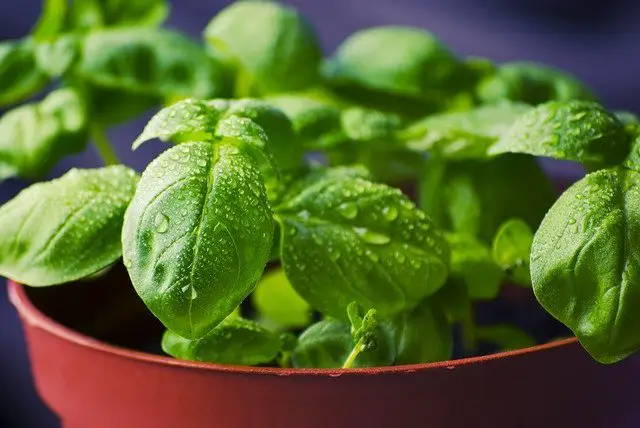 Growing basil indoors is very simple. Container grown basil can be planted in relatively good, nutrient-rich, moist soil. However, if you want to grow basil that will produce flowers, you need to keep in mind several things.
First, you should make your indoor plant's climate as close to what it would be like outdoors as possible. This means ensuring that the soil has plenty of moisture and you have a good drainage system. The proper soil type for growing basil indoors is also very important for success. Since basil is naturally not very tolerant of extreme water stress, ensure that pots offer adequate drainage so they don't drown the plant.
Second, you'll need to provide your plant with the right kind of light. Keep in mind that basil grows best in full sunlight, but that the light intensity isn't necessarily going to be as critical as you might think. If you can find a spot in the middle of the day that is very overcast, this will be great for growing basil indoors. If you can't do that, then you may want to position the plant against an open window.
It's also a great idea to move your plant around a little. Some experts recommend moving it from one location to another every couple of days to allow your plant to get used to its new environment. Another idea is to plant your basil in containers with several small pots. This will make it easier for the plant to establish itself but will also make it easier to grow.
You'll need to keep an eye on your basil if you choose to grow it indoors, but that doesn't mean you have to put up with constant monitoring. 
For growing herbs indoors, you need to keep in mind that they don't always grow right from seed. If you choose to grow a herb from seed, you need to make sure that the plant has plenty of room to grow, at least one inch in length, and that the soil is rich in nutrients before transplanting. If you don't take the proper measures to grow a starter herb from seed, you may end up with plants that just won't do well in your environment.
For growing a starter, take the time to ensure it has the right amount of light, moisture, and nutrients and to plant it in the right area. This will help you avoid the problems that many novice gardeners have when trying to grow basil indoors.
When growing your starter from seeds, you'll have to take care to monitor its growth. You'll need to water the plants, but only about once a week. Keep in mind that the growth of this herb takes time, so you shouldn't water the plants too often.
When growing basil indoors, it's important to remember that you have to be consistent with your efforts. Otherwise, the basil plants won't thrive
Oregano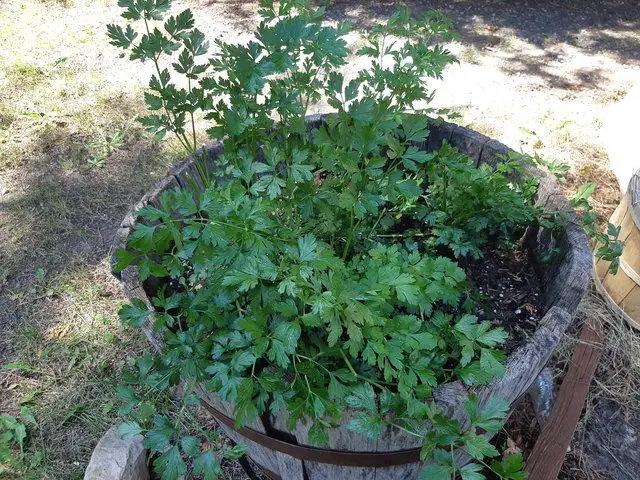 Propagating and growing Oregano indoors requires some knowledge of how the plants should be grown. It may not be as difficult as it seems and a bit of effort can yield some great plants.
The easiest way to propagate and grow Oregano indoors is through seed planting or starter plants. The first way of propagating is by seed. The seeds can be sown either by hand or with some type of machine. If you decide to sow the seeds in by hand, make sure that you have your own tiller so that you don't damage the plant.
To begin the propagation process, plant the seedlings into the pot. Keep in mind that some varieties of Oregano are taller than others. 
After planting, remember to water the seedlings until they reach the same level as the plants in your garden. Make sure to keep your watering in moderation. In addition, you may want to consider planting your plants closer together for better air circulation.
Many people grow indoor gardens of different varieties and herbs like Oregano. This can save you quite a bit of money since you won't have to purchase all the seeds. Just keep in mind, though, that growing your own herbs will require patience and you may need to spend a couple of weeks just to get started.
One other advantage of an indoor herb garden is that you can harvest it anytime. You can then eat the herbs fresh, or you can store them for future use in a refrigerator. You will enjoy the taste and the flavors from your garden anytime you want.
Another advantage of growing an indoor herb garden is that you can control the temperature in your home. Some varieties of Oregano, for example, need warm temperatures. If you live in the South, you may not have a lot of choice but to grow your own herbs in a greenhouse.
An indoor herb garden also has a number of benefits such as being easy to care for. There are also numerous varieties that are less expensive than most kinds of herbs, which means you can easily invest in some.
Chives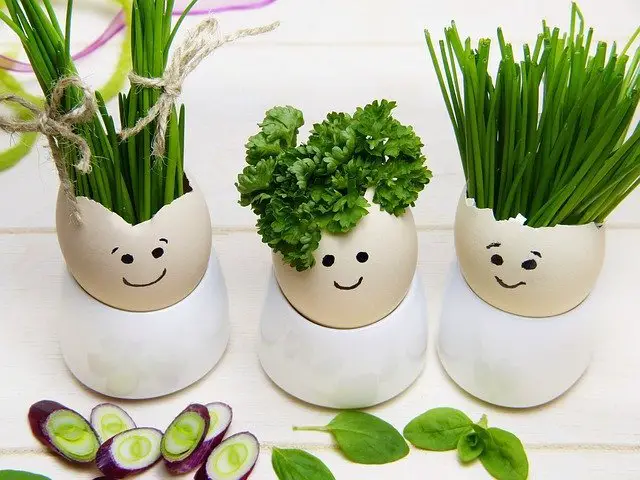 Chives plant indoors can be grown in pots and planters to make your own herb garden or as an indoor vegetable. The herb comes from the leaves and stems and can be used as a garnish on meats or eaten raw or chopped up as a salad ingredient. The leaves can be eaten raw, cooked with olive oil and herbs such as Rosemary, thyme, basil, and oregano. They are a common ingredient in Italian sauces as well as Mexican and Asian dishes. In fact, chives are sometimes used as an ingredient in meatballs and even as a garnish on a roasted chicken.
If you choose to grow a chives plant indoors then be sure to place it in a well-ventilated place where the air is always flowing. Do not try to grow them in a pot that is directly over the kitchen sink. Make sure to water the plant often and keep a water bucket handy so you can collect leaves as you go.
Before you start growing chives plant indoors, you will need to trim the leaves of the plants, if they are too long or have some branches sticking out. You should also remove any flowers that are producing stalks or leaves if the plant is producing any blooms at all. After the trimming, you can now plant the chives plant inside your home.
There are some things you will need to keep in mind before you begin growing chives plant indoors, so make sure you follow the directions. Most plants will need at least six hours of direct sunlight each day, although some will need much more. The best way to grow chives plants indoors is by using a good, well-rotted soil mix, and fertilizer. When using compost, make sure that it contains lots of nitrogen. and lots of calcium, so the soil becomes well-drained and strong.
If you are growing chives plant indoors, you will need to water the plant every day. When the leaves start to turn yellow and brown, it is time to pull them from the plant. If you see leaves falling off, it means you need to water more.
By following the proper growing methods of growing chives plant indoors, you will have a beautiful, fresh herb that will provide flavor, aroma, and a great addition to your meals. If you enjoy eating the herb, you will find that eating it on its own is one of the best things you can do!
When you are growing chives plant indoors, you need to watch out for insects such as aphids. Aphids love the plants' leaves, so try to keep your chives away from areas where you may encounter these insects. A word of warning, make sure the leaves of the chive plant are dry and clean before you put them into your meal.
Your chives plant indoors will require a lot of light, so the best thing you can do is to grow them in the sun, but make sure to put up some shade. at night. You can also grow chives indoors in an area of your kitchen, pantry, or even your bathroom. It is recommended that you use a container instead of a window box because they prefer this type of environment.
Mint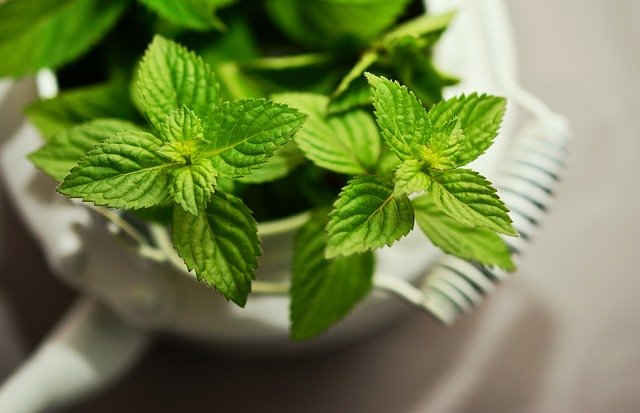 Mint plant is a small plant, which usually grows in the soil in and around homes. It is commonly found near plants that have already bloomed, such as herbs or fruits, or on the side of a flower bush. There are many different varieties and colors of the mint plants, making it easy to grow. But the mint plant requires the proper conditions for growth and blooming to make a healthy plant.
Before growing any kind of mint plant, it is important to find out the location where it will be planted. If you live in an area that doesn't get a lot of sunlight, it may not be a good idea to plant the mint plant in the window. Because the mint plant likes the warmth of the sun.
Most plants thrive in bright sunlight, so make sure your windows are open and direct the light directly at the plants. If you want to grow plants in pots instead, put them in a sunny window to encourage growth.
If the plants are still too young to take full advantage of the sun, you can try putting them in a window that faces south. The light can help to regulate the growing season. You should also water mint plants often to help keep the roots moist. The next step is to keep the humidity in the air in your room high enough to help keep your mint plant healthy.
To start growing a mint plant in pots, choose a pot that has been prepared for a specific plant. This way, you know exactly how big your plant should be and you can trim the leaves of the plant to keep the new plant from growing too big. Make sure the pot has drainage holes and that it is a firm fit in your container.
Growing mint plants in pots is easier than it looks. As long as you know what you are doing, you can grow mint in pots almost as soon as you set them up, with only a little extra care.
To start growing a mint plant in pots, place the pot in a warm spot, either in the house. Then, water the pot once a day until the plant starts to grow.
Once the plant starts to grow, the most important thing to do is to keep the moisture in the pot at a constant level to prevent mold from forming in the pot. Mint plant likes to grow in dry environments and the moistness will promote the growth of mold spores in the soil. 
If you have more than one mint plant growing, plant all of them together in the same pot so that they all get enough sun. light. This will help the plants grow faster and become healthier.
There are many other ways to grow mint in pots, but these tips are the best way to begin growing a mint plant indoors. With just a little bit of patience and care, you can have a beautiful indoor plant with a wonderful smell that you'll love.
Parsley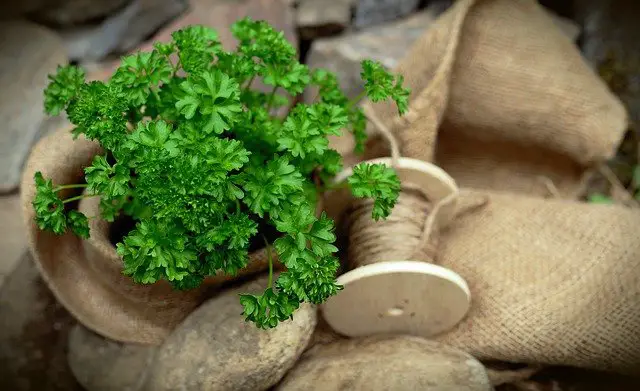 As the weather becomes colder, you may want to consider planting your own fresh herbs inside. Parsley and chives are two herbs that you will want to plant inside during the colder months.
The biggest reason why they are such a great choice to grow inside is because of the sunlight they get during the winter. Because the sun is much lower down in the sky during the winter season, it is important for your parsley be planted on a window that has direct sunlight all day long. The rule of thumb when planting parsley and chives is to place them in a container that is as deep as about the height of the leaves of the plants.
During the colder winter months, it is not only a good idea to have your herbs growing inside. Most people are used to growing their herbs in pots on their patios or porches. However, if you are looking to grow your herbs indoors, this can be quite an intimidating task especially if you are new to gardening. If you are trying to grow herbs indoors, it would be best if you use pots that have been prepared to fit inside your windows or doors.
Parsley plants can grow very well indoors but some herbs may require more water than others. So before you plant anything take into consideration the type of plants you have and then make sure to make sure that you have enough water.
Parsley is easy to grow and is great for growing indoors. It is just a matter of using these tips when choosing the herbs for your garden. This can really help you get the most out of your growing season.
So many herbs are beautiful flowers that you can grow from seeds and if you are looking to start planting herbs indoors you will find that you can start the plants inside. With a few basic tools, some time, and some care you can have beautiful flowers in your garden as well as herbs growing in pots right next to your table.
Growing your herbs indoors is the way to go if you are looking for easy growing and beautiful flowers to enjoy in your garden. It is just a matter of getting started and creating a plan.
Many people choose indoor herb gardens for various reasons. Some like herbs because they are relaxing while others like the fresh flavor of fresh herbs, but in the summer you can enjoy the fresh smell of mint or parsley by taking a break from your dishes and enjoying a cup of tea with fresh herbs at home.
Rosemary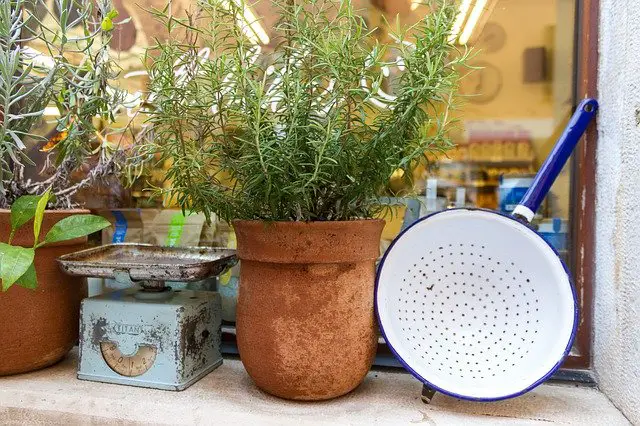 Rosemary plants are very easy to take care of and they do not require much in the way of watering. This is a very good thing because if you do not have much time or patience for caring for plants then this may be the best solution for you. If you want to learn how to grow a Rosemary plant indoors, here are some tips.
When it comes to growing Rosemary, indoor Rosemary tends to be easier to keep. Also, the convenience of having Rosemary growing in your kitchen or anywhere else in your house is particularly useful especially when cooking. All you need to do is just a quick snip with a knife and you can easily toss fresh Rosemary in your cooking immediately, without ever going out of your house.
If you plan on growing Rosemary in a pot or hanging basket, then make sure that the roots are at the bottom and not touching each other. This is necessary so that the plant will grow well. When you choose which Rosemary plant to grow, look for ones that are firm and have thick stems. These are the best to grow because they are more sturdy.
If you are growing the plant indoors, then place them in sunny locations. Sunlight is important, especially if you are just planting in a small area. Make sure that you water the Rosemary once a week at least. In fact, this is a must if you want to grow healthy plants. This plant grows very fast, so you should only plant a single Rosemary plant.
When growing Rosemary indoors, you must also watch for pests such as scale insects. Scale insects feed on Rosemary. In order to get rid of them, you should always have a healthy Rosemary plant around your home. They are attracted to the scent that the Rosemary leaves give off and love to feed on them.
Another tip on growing Rosemary is to water the plant a lot. Water the plant regularly and leave them alone. Too much watering can cause the plant to wilt and become deformed. 
To grow a Rosemary plant indoors requires some patience, but you will be surprised by the results. After a few years, you will see the results in your garden. As time passes, your Rosemary will show their true colors and the smell will become more prominent. You can grow your own Rosemary to enjoy the smell anytime you want.
Grow your own Rosemary plant because it is easy to maintain. It is a great option if you don't have the time or patience.
You will also need to make sure that the soil of the Rosemary is kept moist. When it is dry, make sure that the soil is covered with a layer of mulch. Mulch will help to keep the soil damp and also help keep the plant from drying out. Mulch also allows the moisture to circulate through the plant.
The next tip on growing Rosemary indoors is to prune the plant. This will help you to get rid of unwanted branches. The pruning process is not that difficult. Just trim away any branches that are not growing well.
Pruning the plant helps to prevent the plant from shedding leaves. When it's cold outside, it will still need water. Pruning helps to prevent the plant from drying out and makes it healthier.
Thyme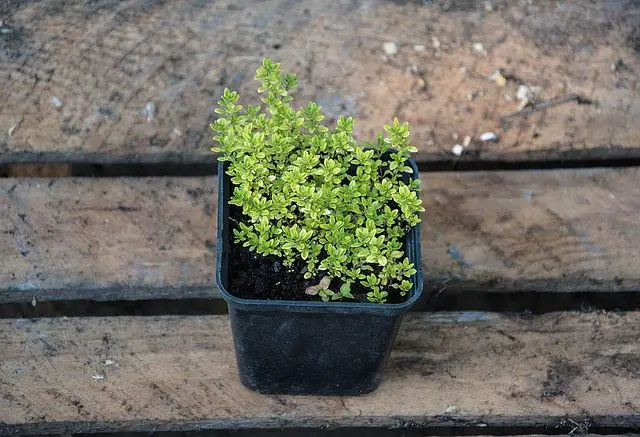 As with any herb, you should always have thyme herb plants indoors. One way to keep the thyme herb in an indoor environment is to have a humidity level of around thirty percent. This is what the air inside your home should be and you should maintain this level.
The air inside your home has a lot of moisture that your plants need. Your herb should also be watered daily. Make sure that you do not over-water your plant.
Having a houseplant will require you to prune your herbs because it is hard to prune them once they are in an indoor environment. If you do not prune your herbs, then they will grow large and you may end up with branches that you cannot use because the branches do not get enough room to grow.
When it comes to pruning your herbs, you should prune your houseplant only a few times a year and it should not hurt your plant at all. It is also recommended that you prune your herb plant from the top to the bottom so that it does not grow crooked and be more difficult for you to take care of.
So, if you want to grow herbs for your own use, you should consider planting a houseplant in your kitchen or in your bathroom so that you can keep them indoors.
Once you are ready to plant your herb plant indoors, you should start by finding out where it needs to go in your house. It should be placed in a place that will get some sunlight.
If your herb does not get enough sunlight, it may not grow at all. Then you will have to water it and give it a little bit of fertilizer each day.
There are many great things about having a thyme herb plant as well. There are a lot of people who have one in their house because they love to have fresh herbs in their kitchen.
Chervil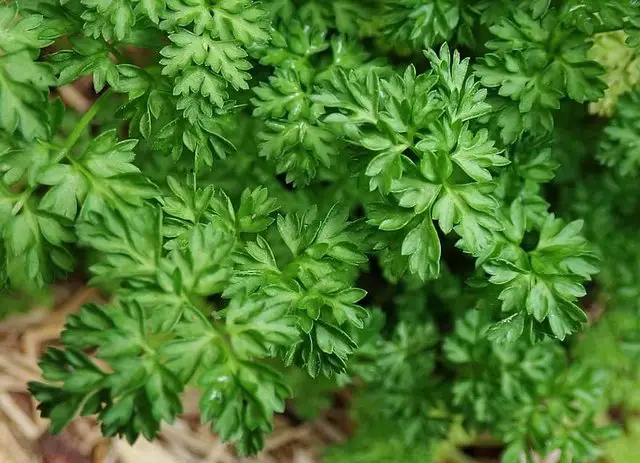 You can grow chervil herb indoors if you know what you are doing. There are a few different ways to get started, so make sure that you consider all of them before making your choice. It will save you time and effort later if you make the right choice when it comes to growing herbs at home.
If you are growing indoor herb plants for pleasure or as a hobby, you will need to be careful about your watering schedule. But if you are using chervil for medicinal reasons or a commercial product that you want to keep fresh make sure that you water your plants regularly.
Chervil grows well in full sun but doesn't grow it in shady areas. Chervil does best in a well-ventilated area where the soil has good drainage.
To get started with growing indoor herb plants, you will need to take care of your soil. Make sure that it is prepared properly so that all of your plantings will be healthy.
To begin, make sure that you use a high-quality potting soil that is well-draining.
After your soil is ready, you will want to start a growing chervil herb plant indoors. Place your herbs in containers on a sunny windowsill or in a large pot.
Remember that the herb needs light during the day and that you should water them when needed. Once you have made sure that your herbs are getting plenty of light, make sure that they are watered at least once every other day. 
You will find that your chervil herb plant indoors is much easier to grow than a garden outside. Your herbs will tolerate more heat and less moisture than if you were to grow them outside. This makes it easier for you to control the growth of your herbs in any part of the house.
When you start to grow your herbs in pots or bags for herb plants indoors, make sure that you provide them with plenty of light. and water. You can add a small amount of perlite to keep the soil moist during the winter months. to help prevent the soil from drying out.
You will also need to make sure that you prune your plants regularly. If you prune, you will allow your herbs to grow to a desirable size. The size of your herb plant depends on what kind of herb you are growing, but most herbs can be maintained in any size once you prune them.
If you have trouble pruning, it will take some time to remove unwanted parts of the leaves. If you decide to do this, make sure that you only remove the fronds. Remove any unwanted branches after they have turned brown or black.
It will be important to water your herb plant indoors at least once a week but don't overwater. This will cause your herbs to wilt and wilting. Overwatering will also result in the plant looking wilted and dying.
Bay Laurel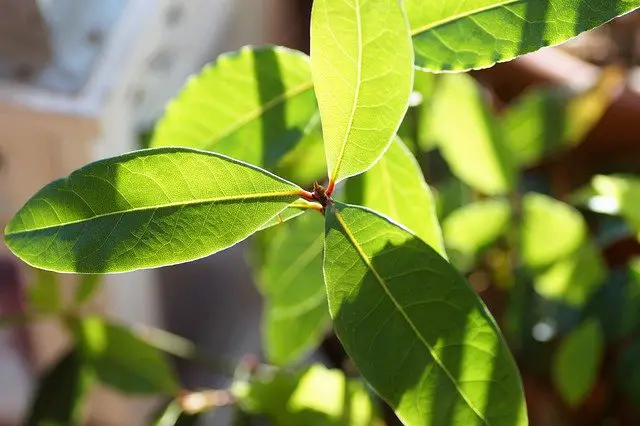 If you have a garden and are looking to grow a bay herb plant indoors, then you need to know some basic guidelines. This will help you to grow a Bay herb plant that will be able to provide a healthy and pleasant smell indoors.
First of all, you need to understand the difference between indoor and outdoor growing of Bay herbs. For example, a Bay herb plant that is grown in an indoor garden does not have the same aromatic qualities as a plant that is grown outdoors. You will find that the plants that are grown indoors are smaller and less fragrant than the ones that are grown outdoors. You also do not have to wait to harvest these plants when they bloom because they will still be green.
Bay leaves will have different levels of fragrance, so you will have to be able to find the one that has the best quality. For instance, the leaves that are on the bottom of the plant may not smell very great to you, but they may be used to add scent to other parts of your home.
Many Bay herbs grow very well in soil and some do very well in containers. The ones that do well in pots need to be watered more often than the ones that grow in soil. This is because the soil that is used is not as aerating, therefore it tends to retain the moisture better. This is important to remember if you are going to plant a Bay herb in pots.
The best way to care for your Bay herbs is to keep them as close to the sunlight as possible. 
These are just a few tips that you can use to help you grow your Bay herb plant indoors. The best part about growing herbs indoors is that you will have a wonderful-smelling herb, as long as you take care of them. If you do your research and plan properly, you should be able to harvest them in the fall and keep them indoors for up to two more months.
Conclusion
An indoor herb garden is a fun and rewarding hobby. Take some time to learn how to grow herbs indoors, and enjoy the fresh-tasting, aromatic herbs you can harvest from your favorite herbs!